Medicinal cannabis company Rua Bioscience is seeking up to $20 million from investors, ahead of a share market listing later in October.
Based in Ruatorea on the East Coast, Rua Bioscience was founded in 2016 as a subsidiary of Hikurangi Enterprises, which aims to create economic opportunities for the local community.
Part of the capital raising was a priority offer of $5 million in shares to Tairāwhiti (East Coast) residents, and other people closely associated with the business. The remaining $15 million worth of shares were allocated across retail brokers and a small number of institutional investors.
Mark Lister, head of private wealth research at Craigs Investment Partners, said the offer was very small, compared with other businesses listed on the NZX.
"I think it will be well-supported, it's a company that's really exciting even if it's very much at the smaller, early stage of the spectrum," Lister said.
He said Rua Bioscience had a strong team and it was well positioned to do some interesting things in the medicinal cannabis field.
The company's chairman, Trevor Burt, was previously chairman, and is a current director, of Lyttelton Port, was a director of Silver Fern Farms, and was formerly chairman at Ngāi Tahu Holdings.
Rua Bioscience said it was raising the money to help it achieve sustainable revenue and accelerate growth.
Fellow listed company Canastota was also relatively small, Lister said.
"But that doesn't mean there won't be some interest from investors, and they won't have a place in some people's investment portfolios.
"I'm sure there will be plenty of people who are enthusiastic about that whole medicinal cannabis product space who will take a look at this one," he said.
Cannasouth launched on the NZX last June with a $10 million share offer. The stock initially traded at 40c, and was trading on Monday morning at 85c. It has retreated from a high of $1.21 reached in August.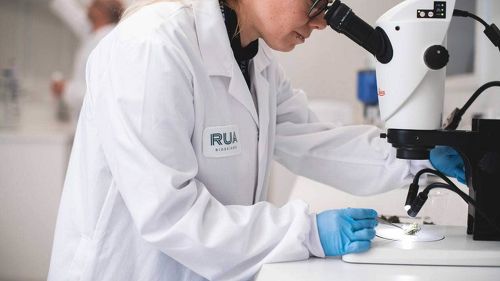 Rua Bioscience was founded in 2016 as a subsidiary of Hikurangi Enterprises.
Cannasouth had a market value of $103 million. Rua Bioscience expected a market capitalisation of $70 million if the offer of 40 million shares, at 50c per share, was fully subscribed.
The company, which has been licenced to produce cannabis-derived medicines, has an export deal with German medicinal cannabis distributor, Nimbus Health, and hopes to make its first shipment in the next 12 months.
Rua Bioscience must meet Medsafe's code of Good Manufacturing Process (GMP) before it can start production and sales to target markets.
The $5m priority offer will close on October 13, and the $15m broker firm offer will close on October 16. The company was due to list on the NZX on October 22.
Burt said the company's aspiration was to become a global pharmaceutical company with a focus on cannabinoid medicines.
"I think there's a bit of confusion in a number of companies what market they're really focused on, are they just a stalking horse for ultimately a play into the recreational space – that's definitely not us.
"We are clear about medicinal cannabis only."