A unique event brought together plant and bee scientists from around the country to meet with East Coast landowners and stakeholders in Mānuka, Kānuka and other bioactives sectors.
The two days in Ruatoria and Te Araroa were hosted by Hikurangi Enterprises and Ngāti Porou Miere with support from Massey University, Eastland Community Trust and Ministry for Business, Innovation and Employment.
The purpose of the event was twofold:
to share latest research in the sector; and
to identify new plant, conservation and natural products research projects of interest and importance to East Coast communities.
Both days were free and involved local land owners, students, beekeepers, honey producers and plant growers in discussions with the scientists on research projects that will be of benefit to local communities and help restore the unique indigenous biodiversity of the East Coast.
Media coverage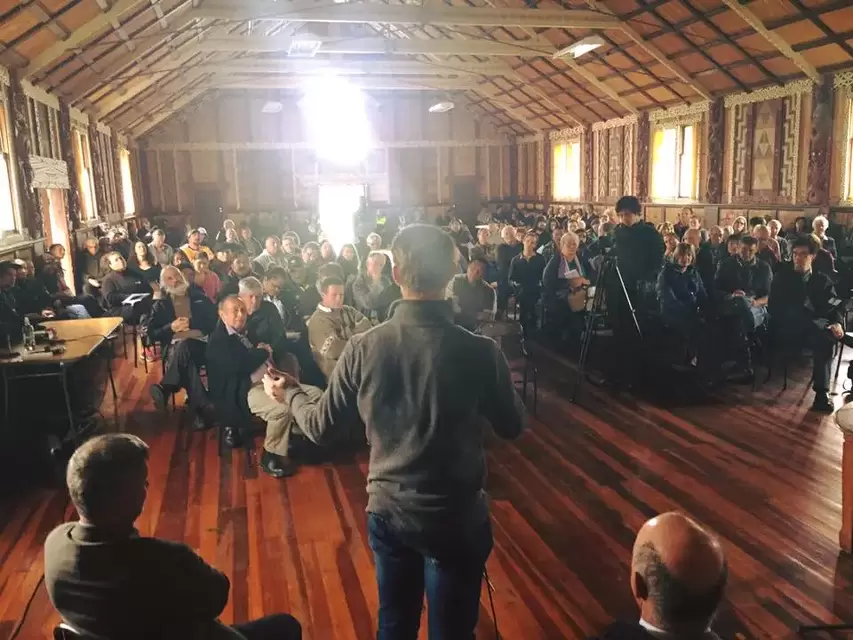 Conference a Real Buzz (The Gisborne Herald, 15/11/16)
Manuka and More (The Gisborne Herald, 3/11/16)
Recordings of eight M&M presentations (Radio Ngati Porou, 2/11/16)
PRESENTERS & PRESENTATIONS
Prof Richard Archer, Massey University – Plantation mānuka – gold rush or real?
Barry Foster, Apiculture NZ – Science challenges for the industry
Dr Nigel Perry, Plant and Food Research – Valuable Mānuka Molecules
Dr David Chagne, Plant and Food Research – Mānuka Genome Research
Dr Michael Clearwater & Stevie Noe, University of Waikato – Determinants of nectar yield and quality in Mānuka
Dr John McKay, DNAture Ltd – New diseases in Mānuka
Dr Peter Johnston, Landcare Research – Practical impacts of the invisible microbial diversity of Mānuka and Kānuka
Dr Alastair Roberston, Massey University – High Performance Mānuka Plantations
Dr Linda Newstrom-Lloyd, Trees for Bees & Landcare Research – An East Coast calendar of native flowers
Dr. Jacqui Horswell, ESR – Mānuka and water purification
Dr Gary Houliston, Landcare Research – mapping the Kānuka genome and Tairāwhiti accessions
Rachel Nepia, University of Waikato – Honey industry impacts on indigenous biodiversity to inform apiary management.
Dr Anne-Gaelle Ausseil, Landcare Research – Mapping floral resources
Jessica Schnell, Massey University – preserving Mānuka & Kānuka seeds
Jerome Brosnahan, New Zealand Mānuka Ltd – Australian Tea Tree case studies
Campbell Dewes, Ngati Porou Miere Limited Partnership
Tui Warmenhoven, Te Waonui a Tane
Willie Kaa & Rangi Raroa, Ngati Beez
Manu Caddie & Panapa Ehau, Hikurangi Enterprises Ltd
Phil Rasmussen, Phytomed Medical Herbs